Partners working in support of Imaginis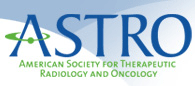 The American Society for Therapeutic Radiology and Oncology (ASTRO) is the largest radiation oncology society in the world, with more than 8,500 members who specialize in treating patients with radiation therapies. As the leading organization in radiation oncology, biology and physics, ASTRO´s mission is to advance the practice of radiation oncology by promoting excellence in patient care, providing opportunities for educational and professional development, promoting research and disseminating research results and representing radiation oncology in a rapidly evolving socioeconomic healthcare environment.

The American Society of Radiologic Technologists is the leading membership association for medical imaging and radiation therapy professionals, with a mission to bring these professionals the knowledge, resources and support they need to provide quality patient care. Our principal customers are our members — more than 115,000 radiologic technologists throughout the United States and overseas. However, ASRT also offers a wide range of products and services for the profession as a whole, other health care providers, patients and the public.

The Society for Radiation Oncology Administrators is a national organization whose objectives are to improve the administration of the business and non-medical management aspects of radiation oncology and the practice of radiation oncology as a cost effective form of health care delivery. We provide a forum for dialogue between members on matters of professional interest, to disseminate information among members of the Society and to promote the field of radiation oncology administration.

Lange Productions is the leading developer of multimedia programs in the healthcare field. To date, it has produced over 100 DVDs, brochures and books on breast health, including the Be a Survivor series (e.g. Your Guide to Breast Cancer) and is recognized for the standard-setting Breast Self Examination teaching video. The company also produces custom-designed programs for a variety of healthcare clients. Lange Productions' programs are widely used by hospitals, breast centers and organizations including the American Cancer Society, the American College of Physicians, the American College of Radiology, the American Heart Association, the American Society of Breast Disease, the Oncology Nursing Society, Susan G. Komen Breast Cancer Foundation, Y-Me and others.


Liv is the site started by Olivia Newton-John with support by Dr. Ernie Bodie. Liv.com's mission is to bring awareness and early detection of breast cancer through monthly breast self-exams, annual clinical exams and annual mammograms for women starting at the age of 40.

The University of Wisconsin-Madison Continuing Education in Nursing (CNE) is nationally accredited by the American Nurses Credentialing Center's Commission on Accreditation. We have been a provider of continuing education for nurses since 1955. Our mission is to improve human health by advancing learning through innovative outreach and continuing educational programming. CNE is a leader in distance education for degree completion and for live, online, and independent study to keep nurses in all practice areas informed and up-to-date on the most recent advances in health care.

BreastCancerStories is an online Web community that enables breast cancer patients to communicate with loved ones and to seek comfort from other patients while undergoing treatment. BreastCancerStories.com provides breast cancer patients with a free, unique Web address where they can write and upload diary entries and photos. These stories are indexed by age, location, type of cancer, and type of treatment, allowing all site visitors to search by relevancy and share their experiences with others.

Health Entertainment Radio, the 90-second program, available free to broadcast networks and individual radio stations in exchange for airplay, runs five days per week, a total of 250 shows a year.
"This is an All-American health show, as our first-person stories reflect today's true USA demographics," said Christopher Springmann, executive producer. "We're telling the health story while celebrating the diverse American journey. We're giving listeners a relevant health radio experience they can identify with."
Health Radio and Imaginis have teamed up to form 'Radio Imaginis'. Click hear to listen in!