Imaginis and Siemens Medical Proudly Support National Breast Cancer Awareness Month
Click Here to Order Free Patient / Breast Health Awareness Cards.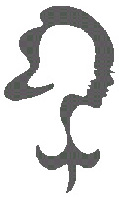 Breast cancer is the second leading cause of cancer deaths in women today and is the most common cancer among women. According to the World Health Organization, more than 1.2 million people will be diagnosed with breast cancer each year worldwide and over 500,000 will die from the disease. The American Cancer Society estimates that 180,510 new cases of invasive breast cancer will be diagnosed in 2007. Breast cancer death rates have been dropping steadily since 1990, according to the Society, because of earlier detection and better treatments. About 40,910 breast cancer deaths are expected in 2007.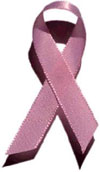 National Breast Cancer Awareness Month was created to promote breast cancer awareness in the U.S. and emphasize the importance of early breast cancer detection. During the month of October, a nationwide breast health awareness educational campaign is directed to the public, employers, healthcare professionals, government organizations and women of all ages and ethnic groups.
National Breast Cancer Awareness Month originated in October 1985 as a weeklong effort to help educate the public about breast cancer. The founding members of National Breast Cancer Awareness Month distributed brochures, held press conferences, and testified before a U.S. Congressional committee about the vital need for widespread access to screening mammography. Former First Lady Bettie Ford and her daughter Susan Ford Bales also made an emotional appeal for screening mammography in a national public service announcement. Soon after, political figures, celebrities, industry executives, community leaders, members of the media, nonprofit organizations, and many individual women further galvanized widespread public interest in breast cancer advocacy.
In 1992, President Bill Clinton signed official legislation proclaiming one day in October be designated National Mammography Day. The purpose of National Mammography Day, which is currently held on the third Friday of October, is to encourage women ages 40 and older to get routine screening mammograms to help detect breast cancer in its earliest stages. On National Mammography Day, many mammography facilities offer free or reduced cost mammograms to eligible women. Today, the combined involvement of several national public service organizations, professional associations, and government agencies ensures that Breast Cancer Awareness Month reaches millions of people across the United States.
October 19, 2007 has been designated National Mammography Day by the American College of Radiology (ACR). On the third Friday this October, many mammography facilities will be offering free or reduced-cost screening mammograms as part of Breast Cancer Awareness Month. To help detect breast cancer early when the chances for survival are the greatest, all women should receive annual mammograms once they reach 40 years of age. To find out which mammography facilities will be participating in National Mammography Day, please call the American Cancer Society at 1.800.227.2345.
The key to beating breast cancer is early detection and treatment. According to the American Cancer Society, when breast cancer is found early and confined to the breast, the five-year survival rate is over 96%. Imaginis provides comprehensive, up-to-date information to help educate women about how the early diagnosis of breast cancer can help save their lives. Please follow the links on the home page to learn more about important breast health issues.
For more information on National Breast Cancer Awareness Month, please visit http://www.nbcam.org.