Additional Information on Sports Injuries and Orthopedic Surgery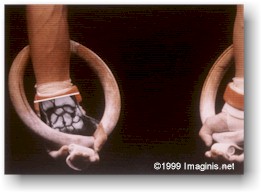 American Academy of Orthopaedic Surgeons (www.aaos.org). The AAOS Web site contains an extensive section for the public including Patient Education Brochures on a wide range of topics such as arthritis, arthroscopy, carpal tunnel, shoulder pain, total joint replacement. There is also a section that details how to prevent back pain and sports injuries.
American College of Sports Medicine (ACSM) online www.acsm.org. The ACSM is described as the "largest, most respected sports medicine and exercise science organization in the world." The ACSM site has a public information section including links to other resources.
Center for Arthroscopic Surgery and Sports Medicine (www.knees.com) The purpose of this Web site is to educate patients who are experiencing knee problems.
Center for Orthopaedics and Sports Medicine (www.arthroscopy.com). Information on arm and leg injuries including arthroscopy, ligament tears, ACL injuries, carpal tunnel syndrome, rotator cuff injuries, surgery of the arm & leg, knee replacement, arthritis.
Medical MultiMEDIA Group: eOrthopod http://www.eorthopod.com/public/. This site is managed by Medical MultiMEDIA Group. The site has a number of patient information modules on sports and orthopedic injuries including shoulder, knew, hip, foot and ankle and many more.
Orthopaedic Associates of Portland Web site at www.orthoassociates.com has detailed information on Anterior Cruciate Ligament Reconstruction and Treatment of Meniscal Tears with Arthroscopic Surgery. Each of these sections is accompanied by images of damaged joints depicted by medical illustrations, arthroscopic images and state-of-the-art magnetic resonance (MR) images. The site also has information on other sports medicine injuries and additional orthopedic surgery resources.
MedlinePlus Bones, Joints and Muscles Topics. This listing of topics can be a good spot to start a search on sports injuries: http://www.nlm.nih.gov/medlineplus/bonesjointsandmuscles.html
Updated: January 15, 2008