Magnetic Resonance Breast Imaging Case Studies
The following cases show high resolution MR breast imaging of five patients. In each case, the breast fat is suppressed using water excitation ("WE") MR imaging.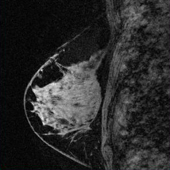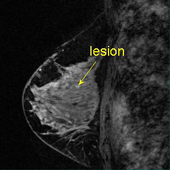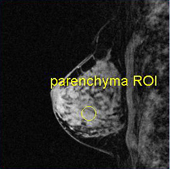 Parenchyma = functional tissue, ROI = Region of interest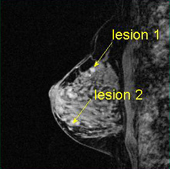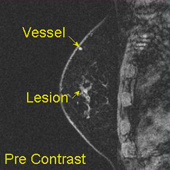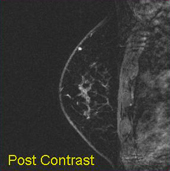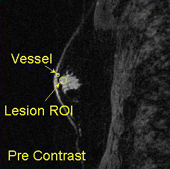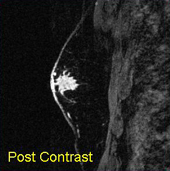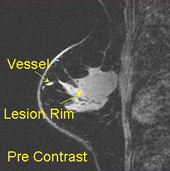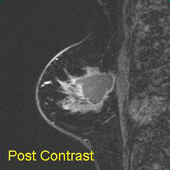 Images are courtesy of Georgetown University Hospital, Dr. S. Ascher, and Siemens Medical Solutions, David Thomasson, PhD.