National Breast Cancer Coalition Fund Invites Applications for Awards (dateline July 2, 2006)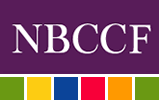 The National Breast Cancer Coalition, formed in 1991, has hundreds of member organizations and tens of thousands of individual members working together in the fight against breast cancer. NBCC's three main goals are increasing funding for research, improving access to quality breast cancer care, and increasing influence for breast cancer activists.
The National Breast Cancer Coalition Fund, NBCC's sister organization, has received a generous grant from the Breast Cancer Fund of the National Philanthropic Trust. With this funding, NBCCF seeks applications for up to six $25,000 to $50,000 awards recognizing organizations whose strategic, high-impact programs in breast cancer quality care, access and/or research can serve as models for other organizations nationwide.
Eligible groups are grassroots advocacy organizations with an IRS 501(c)(3) or (c)(4) designation. Applicants must have breast cancer as a primary focus and a grassroots board of directors. Organizations must be financially viable and members of NBCCF. (May join at time of application.) NBCCF encourages organizations serving diverse populations and the medically underserved to apply.
The deadline for application submission is August 15, 2006. Visit the NBCC/F Web site (http://www.stopbreastcancer.org) for eligibility details and an application.
Direct link to National Breast Cancer Coalition Fund application: http://www.stopbreastcancer.org/bin/WApps/bestpracticeform.asp?strid=809&depid=5